What is Remote Access Technical Support?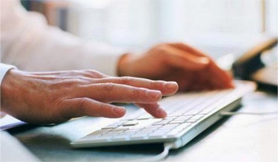 This service is also known as "Online Support", "Remote Computer Support", and "Virtual Computer Support". It is the use of specialized software to establish a connection via the Internet from a support computer to a "Target" computer.
The procedure involves use of a website whereby the person requesting support authorizes the supporting computer to establish a secure encrypted connection allowing keyboard input and control of the target computer. The support technician can view the screen and control the target computer without any further action by the requestor except as requested for media connection and other physical operations needed to support the technician. The customer may also participate in the process by telephone. For example, the customer may enter confidential data such as login ID and passwords from the keyboard when they are needed.
---
What computer support and repair tasks can be done using Remote Access?
Perform technical maintenance, windows updates/patches.
Locate and remove viruses and install and configure anti-virus software.
Stop annoying pop-ups, remove adware/spyware and install anti-spyware software.
Fix printer, scanner, digital camera and other configuration or software problems.
Check settings and correct malfunction of e-mail and other software.
Optimize your computer and also improve it's performance.
Install, configure and train customer on new software and hardware.
Assist in data back-up processes, transferring data from one PC to another.
Install new remote automatic data backup service.
Install new private domain e-mail service.
Provide technical training, or take you shopping online.
Fix error messages or frozen screens that occur periodically.
Configure e-mail settings on mobile telephones and tablet computers.
---
What Internet tasks and training can be done using Remote Access?
Create account and get started on Facebook or other Social Media.
Transfer pictures from your cell phone or camera to a computer or storage device.
Create accounts and transfer games, music, or movies to your computer or tablet.
Find and download Owner's Manual for appliances or equipment that you own.
Locate, select, and purchase items from the Internet including repair parts for your car and appliances.
Set up on-line payment for utilities and creditor accounts.
Purchase airline tickets and hotel reservations on-line.
Access Government websites for information, tax filing, social security information, and license renewals.
Set up an Amazon.com account for on-line shopping.
Link your home security system to your mobile phone.
Obtain travel maps and driving directions for a trip.
Set up to watch TV from the Internet on your computer.
---
Is Remote Access Safe and Secure?
Your Approval of a connection establishes a 128-bit encrypted online connection between your computer and the technician's computer. In this way, you have set up a unique one-to-one session that no one else can view or access during the session. That ensures your security and privacy.
The support technician will have access to all data on your computer just as if the work were done in a repair shop. However, inspection of data files is not normally required or allowed by company policy unless testing of repairs involves proving access to data files. We do not remove any data from the computer unless required for a specific repair related reason and approved by the customer.
Your passwords and user ID's will not be retained by QUIK IT Dept. without your request and permission. However, we will retain this information at your request as a reference available for your use in the future.
---
Do I have to be present when remote repair is in process?
You must be present at the computer to allow the initial connection to be made.
When appropriate, you may allow additional software to be installed which will allow the support technician to login later with your approval. This can be useful when the repair process requires long periods for software scanning and system restarts may be required. The ability to initiate remote connections will be removed from the computer when work is completed.
---
What are the benefits of Remote Access Technical Support?
No longer depend on relatives and friends to help with the computer.
Receive help instantly without having to wait for a tech to arrive at your location.
No need to take the computer to a shop or wait to go pick it up.
Costs can be much lower than sending a tech to you for many problems.
---
What types of Computers and Operating Systems are supported by QUIK IT Dept.?
We primarily work with Microsoft based computers and Servers.
Older operating systems including Windows XP and Server 2003 are supported subject to availability of software updates and compatibility with newer hardware and software.
Network accessories are supported subject to availability of software drivers and compatibility with newer system equipment. We will work directly with manufacturers of Network Appliances and other equipment that you may have installed.
---
When is the Remote Access Technical Support available?
Contact us any day up to 9:00pm CST/CDT to discuss your problem and to schedule a remote session with an expert technician as needed.
Our work hours are 9:00am to 5:00pm CST/CDT. Immediate help is often available during these hours. Other hours are available as emergency repair or scheduled off hours projects.
---
What is the cost for Remote Access Technical Support?
No Charge for discussion of your technical problem and the plan for remote service.
$19.99 for remote connection base fee covering 20 minute period.
$75.00 per hour for full time attention required to complete remote work. This fee is billed for actual minutes used after the initial 20 minute base period.
$15.00 per hour for standby/monitor time required for managing progress of operations that require time to complete such as scanning, downloads, or data transfer..
Maximum fees offered for procedures known to vary widely in time required. The maximum fee will be charged when it is lower THAN the timed fee.

Virus and Malware removal – $140.00
Download and activate software – $79.95
Software malfunction resolution – $79.95
Microsoft system updates – $79.95
Hard drive defragment – $79.95
---
NOTE: QUIK IT may offer zero cost remote support service in some cases.
Recent repair by QUIK requiring adjustment.
Customer questions regarding new hardware or software purchased from QUIK.
Malfunction of e-mail, Internet access, or repair service provided by QUIK.
Repair service contract customers.
---
What are the options for payment?
New or infrequent customers may pay by Credit Card. We will request your payment information prior to commencement of the Remote access Session. Charges will be processed within 24 hours after work is performed. A paid invoice will be sent by e-mail.
Existing customers may request billing by mail or pay with Credit Card.
Customers who purchase services involving monthly recurring charges may have the Remote Support service added to their next monthly invoice.
---
Do I have to pay if QUIK IT cannot resolve my problem by Remote Access?
No payment is ever required for telephone inquiries up the point that a Remote Access session is approved and established.
If we establish a remote session and complete diagnostics indicating that there is a hardware failure or other issue that will require hands-on repair, we will charge the $19.99 flat fee for our diagnostics and advice. If QUIK IT is authorized to perform on-site or in-shop repair, we will credit the $19.99 toward those charges.
---
How long will it take to complete repairs?
Many sessions may be completed in 20-40 minutes. These include configuration issues, new hardware configuration, e-mail issues and website user procedural problems.
System malfunctions require more time when diagnostic tools must be deployed.
Trouble involving contact with third party providers such as hardware and software vendors require additional time and multiple remote access sessions.
Virus removal requires time to perform system scans using special software.
Data transfer speed for your computer and Internet connection can affect the time required.
---
What kind of Internet connection is required to obtain Remote Access Technical Support?
Most DSL, Cable, Satellite, and wireless high speed connections are adequate.
Dial-up connections are usable only for configuration assistance and other very short term assistance due to data transfer speed.
---
Is the Remote Access Support and Repair guaranteed?
Our work is guaranteed to the same extent as a shop repair or on-site service call. We will make every effort to address problems which are reported in a timely manner without additional charge.
We do not warranty new problems that are different in nature from any previous session.
We do not warranty recurring virus and malware problems that are the result of actions taken for the computer user.
---
Are your Technicians based in the USA? :
QUIK IT Dept. is located near Houston, Texas, USA.
QUIK IT Dept.
100 Parking Way Street
Lake Jackson, TX 77566
979-297-5923 or 888-810-7845
---
Can QUIK IT Dept. provide Remote Technical Support outside of the USA?
We can provide service to any computer capable of a broadband Internet connection.
Our service is limited to English language computer systems and is provided by English speaking technicians.