Data Backup Services QUIK IT Dept.
What Is Data Backup?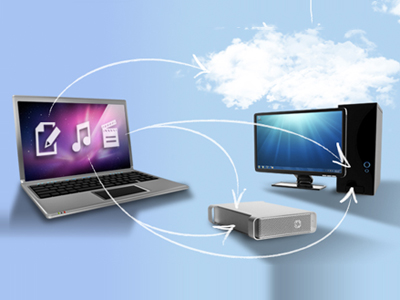 The process of making a copy of selected files stored on any computer or server and then storing that copy on separate media in a secure location for use when recovery is required due to damage or loss of the primary files.
Data Backup importance and procedural details are often overlooked until disaster strikes.
A business may be financially damaged.
Customer information may be lost.
Intellectual property of value may be lost.
Personal records and family archives may be destroyed.
Data recovery from damaged systems may require extended time, money, and may not be complete.
Many simple or manual backup schemes may not provide a recent or complete restoration of lost data.
---
How Can Data Be Damaged or Lost?
A computer malfunction may cause scrambled or corrupted data to be written over existing good data.
Hardware failure may cause data to be unreadable.
The entire computer or server may be lost due to fire, theft, or natural disaster.
Human error by the computer operator may delete or corrupt data.
Virus, malware, or malicious attack from hackers may result in unusable or missing data files.
Manual backup using hardware devices may fail due to lack of monitoring or human error and is not available when needed.
---
Call QUIK IT Dept. Now to Discuss Backup Options
979-297-5923 or toll free 888-810-7845
---
Off-Site Backup Services
QUIK IT Dept. offers enterprise level remote backup and recovery service. This service includes a software application installed on each computer or server. Off-site backup is the most reliable method to assure recovery from a data loss event.
The backup software manages scheduling and execution of the backup for a menu of files configured specifically for that computer.
Installation and configuration of the backup management software is provided by QUIK IT Dept. technicians.
It is possible to define multiple backups for different files and for different frequencies on the same computer. (For example, financial data could be backed up daily and other files weekly.)
All backups are monitored and an e-mail report is provided to the customer and to QUIK IT Dept. personnel confirming completion or notification that a backup was unable to complete with errors listed.
The time required for backup is minimized by transmitting only files that have been modified since the most recent successful backup.
All backup data is fully encrypted to assure security and confidentiality of customer data.
QUIK IT Dept. personnel are available to assist your technician in retrieving files from the backup.
Recovery of large data sets is available by shipment of storage media or data storage devices when emergency action is required.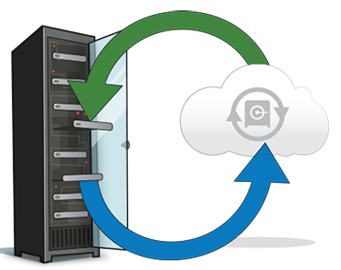 QUIK IT Dept. Remote Backup Cost
The cost for remote backup service involves a monthly fee based on the total amount of data stored on remote servers for your account.
The entry level account allows 20 GB of stored data with a fee of $19.99 per month.
On-Site Data Backup
On-site backup ranges from use of single flash drives to external hard drives to elaborate NAS (Network Attached Storage) devices.
Lower cost local backup requires human monitoring and intervention to assure that data is actually captured. The rotation and transport of copies to off site secure locations is also labor dependent.
Higher cost systems are useful for large data sets. They are typically used to hold both critical and secondary value data because they do not require recurring monthly cost associated with remote data storage. They do not offer protection against fire, theft, or natural disaster at the business location. For this reason, the NAS is often used along with remote backup for critical data needed for business operations.
QUIK IT Dept. offers a variety of local backup solutions including on-site installation.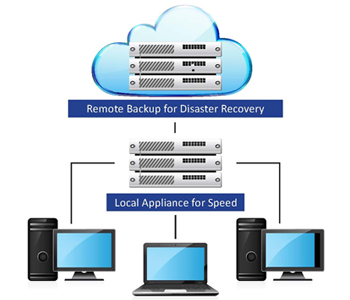 Disaster Recovery Services Involving Lost Data
When lost data is available from backup systems
QUIK technicians are available to perform repairs responsible for the data loss event and then locate and install the lost data. The source of the backup may be any local or remote system provided by QUIK or others. This is considered a maintenance repair project and subject to standard shop or on-site service fees.
When lost data is not available from backup
QUIK offers specialized services to recover data from failed hard drives or deletion by system users. Successful data recovery is possible in many cases. The chances of recovery are improved when the computer involved is available for data recovery immediately after the data loss is discovered. Failed attempts at recovery may decrease the chance of success.
There is no fee for evaluating a data recovery case.
Repairs required to the computer are standard rates.
No recovery process will be performed without an approved written quote provided by QUIK IT Dept.
There is no fee for data recovery unless recovery is successful.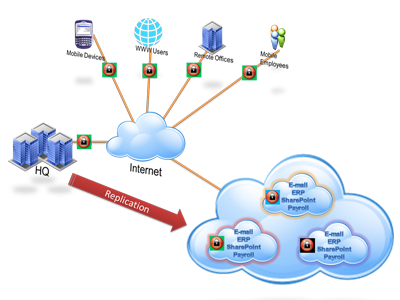 See more details at www.quikbackup.com