QUIK IT Dept. New Build Equipment for Business or Residential Systems Computers, Servers, and Networks
QUIK IT Dept. sells most brands of new computers, servers, and network equipment. We also custom build PC Workstations, Gaming Computers, and Business Servers.
We offer professional installation of what we sell
We service what we sell
Computers
Brand Name Computers from
New Build Custom Design Personal Computers & Business Work Stations
Business Servers
Lenovo Business Servers. QUIK IT Dept. is a Lenovo/IBM authorized partner.
New Build Custom Design Business Servers. We feature SuperMicro as our new build platform.
Network Storage Systems
Network Routers and Switches:
Wireless Access Networks
Managed Access Business Wireless Networks.
(Hotels, Large Offices, Medical Facilities)
Contact us to arrange a site visit and signal strength survey at your location.
Netgear
Wireless Networks for Small Business and Residential Use.
Power Management Systems: (Battery Backup UPS)
Power management to protect equipment and avoid data loss.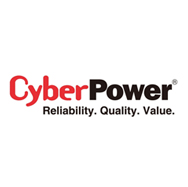 We feature CyberPower as the most cost effective and reliable (UPS) Uninterruptible Power Supply hardware available. This equipment is excellent insurance to protect expensive electronics.
HDTV's – Audio Systems – Phone Systems – Security Systems
Cellular Telephone Signal Boosters + Antennas:
Improve performance of all 3G and 4G mobile devices in business and home locations of any size
Wilson Electronics
Contact us to arrange a site visit and signal strength survey for your location.