QUIK IT Dept. Business Internet Access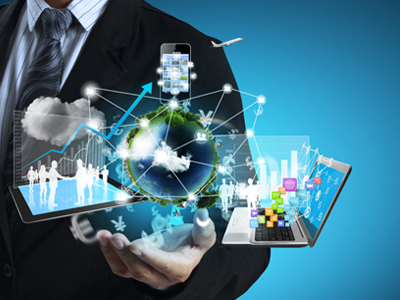 Most businesses depend on a reliable Internet connection in order to conduct daily business. It is a bad day when we are reduced to pen, paper, and telephone even for a few hours.
QUIK IT Dept. / QUIK Internet ISP has been providing Internet connectivity since 1998 when only the largest businesses could afford a high speed connection. Times have changed and our dependence on Internet communications has grown to include a big portion of our written, voice and data.
We offer a combination of services that goes beyond signing up for services and expecting the result to be what you need, when you need it, and reliable for the long term. These services apply for new service locations or upgrading Internet connectivity at an existing site.
Our services include
Preparing specifications for Internet connectivity based on end user requirements.
Determination of all potential providers.
Submission of proposals with understandable features and clear pricing.
Managing order placement.
Managing delivery and startup of new services.
Providing primary contact for trouble reporting and initial testing to define repair requirements.
Monitored circuit performance and failure detection.
Resolution of user network issues related to service outages.
Testing and support for the service provider repair process.
Progress reporting to the end user as outages are resolved.
Contact QUIK IT Dept. to get started with new business Internet access service.
We will request the following information to determine the types of service available to you:
Physical address for delivery of the service?
An active telephone number on or nearby the delivery location?
Number of computer work stations and server computers?
High speed connections required to other business locations?
Security cameras to be viewed from the Internet?
Training videos or other streaming video to be used?
On-site wireless network to be supported?
Desired start-up date?
QUIK IT Dept. / QUIK Internet
Office Hours: 9:00am to 5:00pm Week Days
Office Location: 100 Parking Way, Lake Jackson, TX 77566 USA
USPS Mail Address: PO Box 3189, Lake Jackson, TX 77566 USA
Telephone Customer Service and Technical Support Hours
8:00am to 9:00pm cst/dst Weekdays
Noon to 9:00pm cst/dst Weekends and Holidays
Telephone Numbers
Lake Jackson :- 979-297-5923
Austin :- 512-977-8888
Houston :- 281-480-7563
McAllen :- 956-687-7845
E-Mail: houston@quikus.com